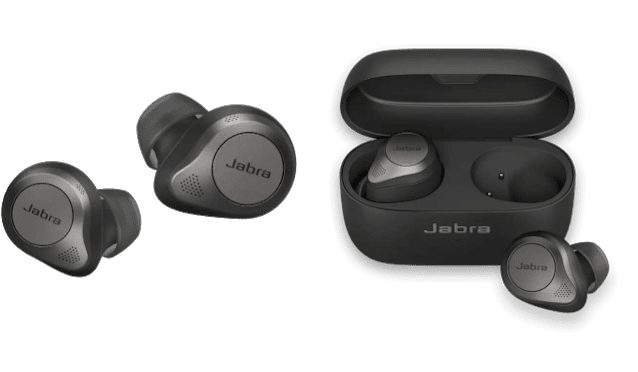 About Jabra:
Jabra is an electronic company from Denmark but the products are manufactured in China. The Jabra elite 85t is famous for its audio quality and most of the gadgets of this brand are to be used for video conferencing. Jabra earbuds are very much popular in all age group music lovers. Especially for bass lovers.
Source:AndroidOS
Jabra is a well-known electronic brand in the world. The Jabra Elite 85t is the latest and new member added in Jabra family. The Jabra Elite 85t is priced at Rs 18,999 and it would be available in Titanium Black colour in December 2020 and other colour variants might be available after January 2021.
Jabra Elite 85t is one of the premium wireless earbuds with ANC technology to improve the sound quality of earbuds. The Jabra Elite 85t earbuds comes after replacing the Jabra Elite 75t Active version.
How To Identify The Best Qualities of Earbuds?
The best quality of earbud includes an improved sound quality with good bass effects. Along with that powerful battery back up and noise-cancelling feature makes it popular and one of the best earbuds. Water resistance and sweat resistance features are most popular in travelling peoples and for daily workout user. They can easily use these earbuds without worrying about internal damage.
Jabra Elite 75t Active:
This was the most popular earbuds from the line up of Jabra which was launched at the beginning of the year 2020. The Jabra Elite 75t Active earbuds were also famous for their customizable fit design and personalised sound. The Jabra Elite 75t Active contains features like waterproof protection and passive noise cancellation.
The Bose QuietComfort QC earbuds and Sony WF1000XM3 earbuds are having the same features so this variant is the strongest competitors of Jabra Elite 75t Active variant.
List Of Popular Jabra Bluetooth Headsets:
Jabra Talk Bluetooth Headset
Jabra Elite Active 65t Bluetooth Headset
Jabra Elite 45h Bluetooth Headset
Jabra Elite Active 75t Bluetooth Headset
Jabra Elite 75t Bluetooth Headset
Jabra Evolve 65e Bluetooth Headset
Jabra Wave Bluetooth Headset
Jabra Elite Active 45e Bluetooth Headset
Jabra Elite 25e Bluetooth Headset
Jabra Elite 85h Bluetooth Headset
Jabra Elite 85t Earbuds:
The Jabra 85t Elite comes with 12mm of audio drivers and dual chipset. It's semi-open shaped design is very much attractive. The earbuds designed with an IPX4 rating. Dual chipset is provided for ANC and sound quality. The new Jabra Elite 85t earbuds support the battery back-up of 5 hours by keeping ANC On and the charging of case remains up to 25 hrs charged with wireless charging system when ANC is On and supports up to 31 hours when ANC is Off. The Jabra Elite 85t is Qi-certified for wireless charging support. The earbuds come with 2 years of manufacturing warranty.
The Jabra Elite 85t designed with Advance ANC to provide ambient music quality to the user. With help of HearThrough feature, the user can talk and listen to the music very comfortably because of it's handy design in which 3 mics have been provided in each earbud for a better musical experience and to avoid external noise where 2 mics are placed for internal and 1 mic is placed at external. The advance ANC also provides wind protection which helps in avoiding the disturbance while making a call.
The Jabra Elite 85t variant can provide flexibility with an adjustable dual slider system. Oval shape design helps to provide comfort and to maintain the ear pressure. The semi in-ear design provided for relieving ear pressure. Mostly every earbud can connect to one device at a time but the Jabra Elite 85t can connect with your laptop for listening to the music and to take incoming calls also.
Overall, The Jabra Elite 85t earbuds come with best musical experience with an Advance ANC technology and you can connect with two different devices at a time which is the best and unique feature of it.